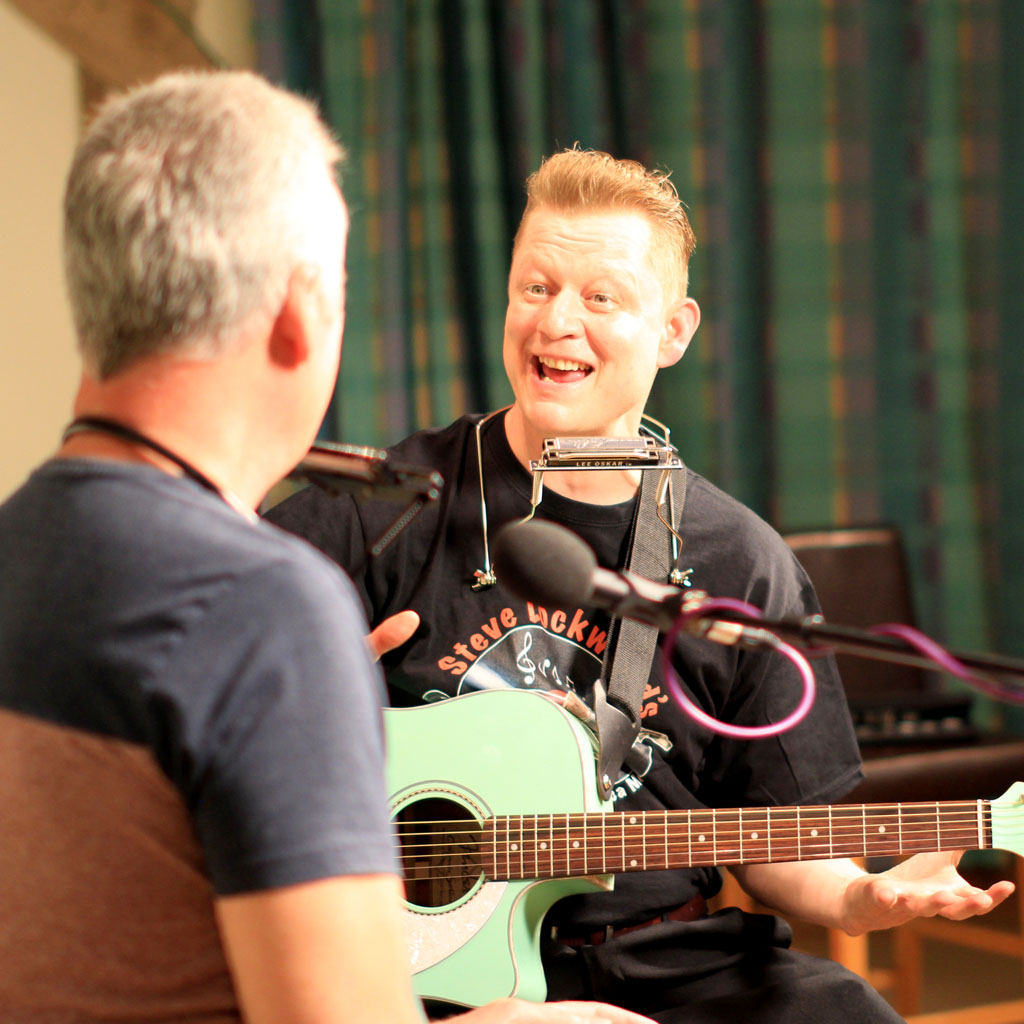 Musician, Composer, Performer and Harmonica Teacher; Steve Lockwood is considered a 'Harmonica Wizard' in many circles. Whether playing live gigs in a number of different bands, or assisting his students in online Skype lessons, Steve Lockwood showcases the power and influence of his favorite and most versatile instrument, the harmonica.
Any music, any era. Steve Lockwood believes the harmonica to be the "most powerful tool in your musical arsenal". An instrument that can be learned at any age; a personal, classic instrument that can be bent to your musical whim. Any genre of music, from roadhouse blues to reggae and hip hop; the harmonica is the most versatile instrument that anyone can pick up.
As an accomplished musician and master of the harmonica, Steve is always using his talent to share his knowledge with others. He teaches harmonica workshops regularly around Europe and the U.K. and is an exceptional tutor for one-on-one harmonica lessons which he teaches via Skype from his Studio in Cambridge, UK. Whether you are a complete beginner, intermediate or advanced on harmonica contact Steve for your first exciting lesson. Watch Steve teaching via Skype. Skype lessons feature 'instant downloads of songs' and you can record your session to go back over it to enhance your learning.
Steve Lockwood has entertained thousands in more than 4000 concerts in many different bands, he has played with acts from Larry Adler to Screaming Lord Sutch and has recorded albums with both the Royal Philharmonic and Prague Philharmonic Orchestras.
With a degree in music from Anglia Ruskin University Cambridge, specializing in harmonica, and his self-coined "Cambridge Harmonica Method", Steve Lockwood was the first to ever earn a musical degree in harmonica from ARU. He now teaches his harmonica theory to undergraduates in both Cambridge and Newcastle as well as in private lessons and workshops.
Steve has recorded on more than 100 albums as a performer (frontman and harmonica player), as a session musician and also producer. As well as playing with a variety of bands he has gone on to compose and play music for film, television and radio around the world.
After only a few lessons with Steve, anyone looking to learn the harmonica can master proper form, technique, and basic playing modes and styles. His easy-going nature and passion for the harmonica is expansive; his deep understanding of music theory, matched with his British charm will keep you coming back to learn more, as he always leaves you with something new.
Easy to understand, fun and rewarding, Steve's lessons take your playing to a new level – by improving your current skills or exploring altered harmonica tunings for different genres of music.
Learn to master the harmonica in any style of music and in any key. Steve uses the entire Lee Oskar Harmonicas system on a daily basis and has over a thousand songs scored out, in both harmonica tab and music notation. There is no need to be able to read music, Steve can also teach you by ear. Learn how to combine instruments together such as ukulele or guitar and harmonica.
Steve teaches and uses Lee Oskar Harmonicas exclusively, and is an acting advocate for the brand and a Featured Artist.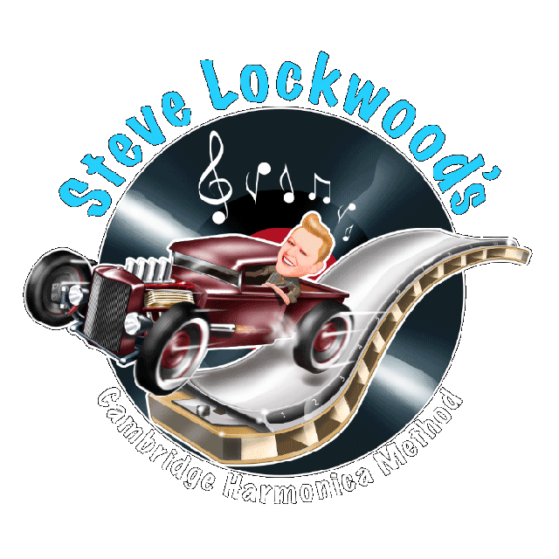 Fun, interactive Skype lessons in a relaxed atmosphere
Setting up harmonica lessons with Steve Lockwood is quick and easy. Sessions are via Skype (or similar). Pay for your lesson and connect with Steve about your music requirements. Lessons are 50 minutes long, allowing 10 minutes for preparation. Scores and audio will be sent to your email or uploaded to Dropbox (or similar).
For more information on Pricing for Private Harmonica lessons click here.