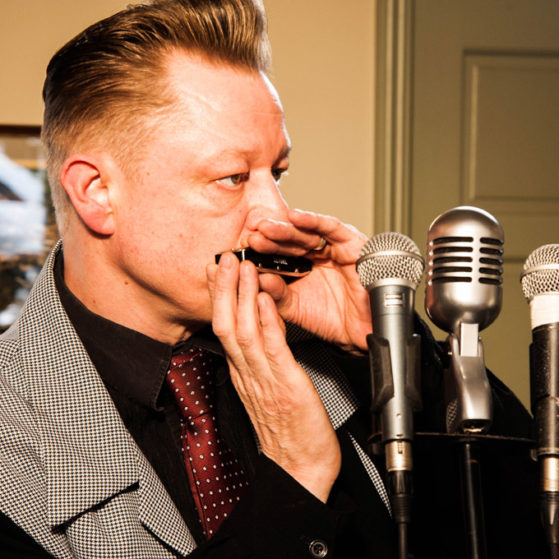 Steve Lockwood started playing music as a singer in bands and writing songs on the guitar. He picked up the harmonica which seemed a natural progression to enhance his frontmanship.
As an ambitious young musician Steve taught himself to play by listening to the greats. He fell in love with the harmonica's expressive abilities and as he learned more about the mysteries of the instrument, Steve vowed to share with others the secrets to making it sing.
Steve Lockwood has fitted a lot of things into the last 30 years including over 4000 concerts and 100 albums as a performer (frontman and harmonica), as a session musician and also producer, he has played with acts from Larry Adler to Screaming Lord Sutch and has recorded albums with both the Royal Philharmonic and Prague Philharmonic Orchestras.
Steve Lockwood achieved a degree in music from Anglia Ruskin University Cambridge, specializing in harmonica and as well as playing with a variety of bands has gone on to compose and play music for film, television and radio.
He discovered the joys of playing Lee Oskar Harmonicas  whilst touring Europe – because they sound great, outlast the competition and are a more stable and reliable instrument for a touring musician.
His dynamic and versatile playing incorporates both traditional and avant-Garde techniques to an inspired level. He is currently singing and playing with a variety of bands that include Irish Folk Rock originators Loudest Whisper (ex Donovan) and international folk and blues guitarist Brooks Williams. He has toured around the world with many bands working independently as a producer and session player. Current acts also include the incredible Bex Marshall, pianist Ed Graham and delta blue shouter Tom Colborn.
Musical influences include the range of popular music's from the last 100 years from early blues and jazz up through soul and funk into today's array of dance, pop and rock music.
Steve Lockwood has appeared on BBC1, BBC2, ITV, and Channel 4 and has played on countless international TV stations as part of his tours as well as two separate Reuters stories based on his study and playing of the harmonica.
Radio appearances include BBC R1, BBC R2, BBC R4 and he performed a live satellite broadcast in Scotland for the football in Rome, Italy on Radio 5 Live. Countless other live radio appearances around the world include CBC Canada, ABC Australia as well as many interviews in Ireland, Germany, France, Switzerland, Italy, and Denmark amongst many others.
UK Printed articles include: The Times, The Guardian, The Express, The Independent, The Sun, The Observer, Time Out, The Mix Magazine and others. Internet articles include: BBC News, Ananover and Christian Science Monitor amongst others.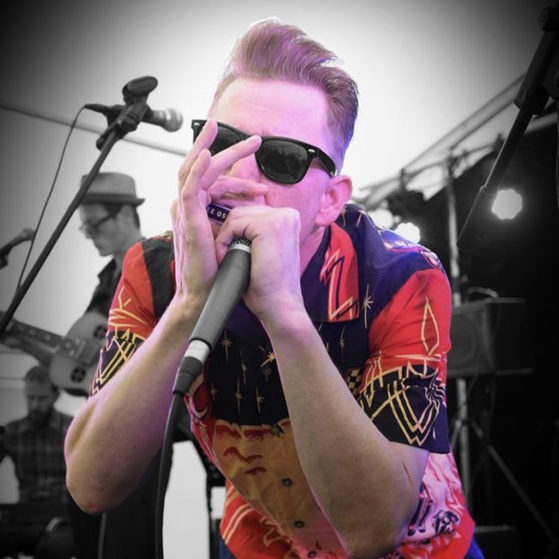 Jeremy Paxman on University Challenge 11th of Nov 2002:
"Steve Lockwood, a student from APU in Cambridge graduated with a music degree on which instrument influenced by Sonny Boy Williamson, Stevie Wonder and Bob Dylan"?
Oxford answered correctly: The harmonica