Live in concert with Tom Colborn, Chippy Carpenter & Sam Baltrop

| | |
| --- | --- |
| | August 4, 2019 |
| | 1:00 pm |
| | Huntingdon, Cambridgeshire |
| | Samuel Pepys |
| | Google Map |
Steve's been playing with Sam Baltrop since they met at one of Steve's 'Jam Nights', Sam was taught guitar by the legendary guitarist 'Eric Roche' whom Steve had appeared on concert with many times, expect hard delta blues with some rural folk blues and some early jazz.
Steve began playing with Tom Colborn over ten years ago when Tom was in his early twenties, Tom was clearly old enough to know better but was dragged unceremoniously onward by his blues obsession, they quickly became embroiled in gigging all over the UK.
Tom's repertoire consists of fiery Delta blues and baudy rags from the dawn of the idiom, as well as self-penned songs and instrumentals which use the old vocabulary to say new things.
Over a decade of performing, he has performed at festivals including the Big Chill, The Edinburgh Fringe, Cambridge Folk Festival and Broadstairs Folk Week. He has jammed with the late great Lousiana Red, Sam Mitchell, supported Nick Harper, Little Axe, John Alcock from Fairport Convention and the Trembling Bells. He has also met and held a door open for the legendary blues scholar Paul Oliver. Oh yes.
He has played countless pubs and bars, among them Peter Parker's Rock n Roll Bar, 'What's Cookin'' and the Twevle Bar Club, favourites on his 'home turf' include the legendary Flying Pig on Hills Road, Cambridge.
Steve (Hot Lips) Lockwood, Chippy, Tom and Sam
Steve Lockwood is a musical phenomenon, blowing audiences away with his frontmanship and his melodic and jaw dropping harmonica playing.  His dynamic and versatile approach incorporates both traditional and avant-Garde techniques to an inspired level. He has been drawing audiences in for three decades working with numerous acts from Larry Adler to Screaming Lord Sutch and has recorded albums with the Royal Philharmonic and Prague Philharmonic Orchestras. As an in demand session player his varied work itinerary includes film, TV and album recording sessions along with concerts and harmonica workshops worldwide.
Steve has 90 albums to his name and has played over 4000 gigs. Steve has heard on BBC Radio 2 this year on programs like the Paul Jones Blues Show and Whispering Bob Harris show, and recently he contributed to a show about KFFA radio, the oldest blues radio station in the USAdemonstrating the harmonica styles of 40s and 50s legends such as Sonny Boy Williamsons (1 and 2).
This line up of 'The Raw Licks' include:
Tom Colborn – Guitar. Tom is a seasoned soloist, specialising in the old fire and brimstone blues, and brings to this band the flavours of Chicago and the Mississippi Delta through his sizzling slide-guitar and authentic blues 'shout', he and Steve have played together for 20 years. Tom  (aka 'Delta Tom') is steeped in traditional blues, be it high-octane Delta Bottleneck, languid Texas Blues, or the raunchy syncopations of Ragtime. His versions of seminal songs invoke the giants of the genre. He has jammed with late greats such as Louisiana Red and Sam Mitchell. His songs are rooted in the style but remain startling and original.
'Original tunes that draw in the whole gamut of slide ragtime, hot picking and English folk to produce a really interesting set that demands attention throughout'
Vicky Martin, Blues Matters
Mick Carpenter – Drums
A wild and raucous drummer with the an energy that belies his age, Mick Merry first played with Mr Lockwood over 25 years ago in rockin' blues band  Jump, Bump N Boogie in London and all over europe. Mick was in The Muleskinners and band that included Ian Patrick McLagan; the English keyboard instrumentalist, best known as a member of the English rock bands Small Faces and Faces.
Sam Baltrop – Guitar
Sam has a BA (Hons) in Contempory Music Performance from ACM, where he was mentored by celebrated guitarist Eric Roche. He has been playing with Steve for the past 18 months, expanding and extending his repertoire into Blues and Jazz.
Featuring the incredible talents of Tom Colborn,  Sam Baltrop and Chippy Carpenter Live from 13:00 – 15:30. Roots blues and rock n roll.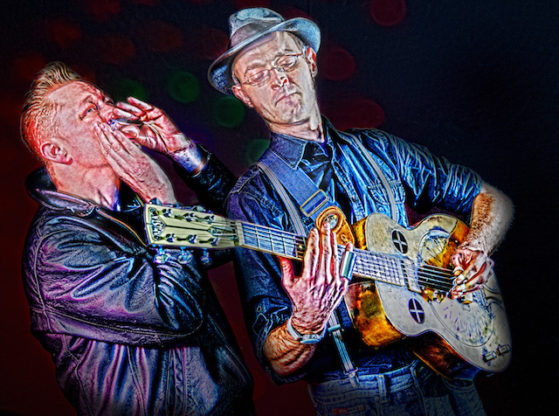 Photo taken by https://www.ealesphotography.co.uk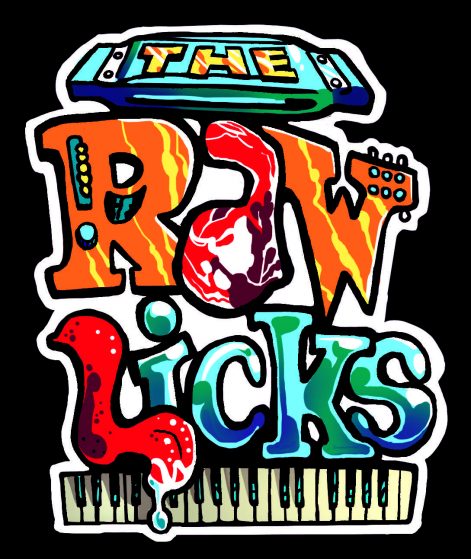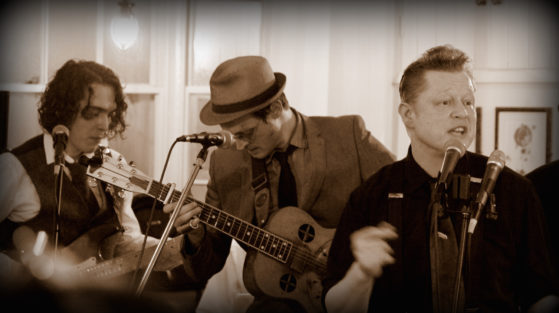 Photo taken by https://www.flickr.com/photos/bambams_photos/