Banish those evening entertainment blues with a vibrant, fun and engaging Harmonica Team Event!
There's a pretty good chance that your guests won't have learnt how to play the harmonica over dinner before! But that's exactly what they are going to do tonight! Our wonderfully talented harmonica expert will play for your guest enjoyment and really showcasing the versatility of the harmonica.
Then imagine your guests surprise when we hand out harmonicas and our expert reaches them the basic skills to play themselves! We soon have a room full of earthy harmonica sounds and then it's on to the grand finale where your guests play altogether to backing  music or even better to a live band or pianist!
This is unusual, it's engaging and it'll definitely be remembered! Everyone takes their harmonica home with them so they can show off their newly found skills.
Teaching 160 people in Glasgow, September 2016:
"A fantastic evening of entertainment which engaged our entire audience and will be a great talking point for years to come".
HEPA, UK
"Steve is great to work with, he judges an audience well and gets everyone involved – looking forward to working with him again!"
Assured Events, UK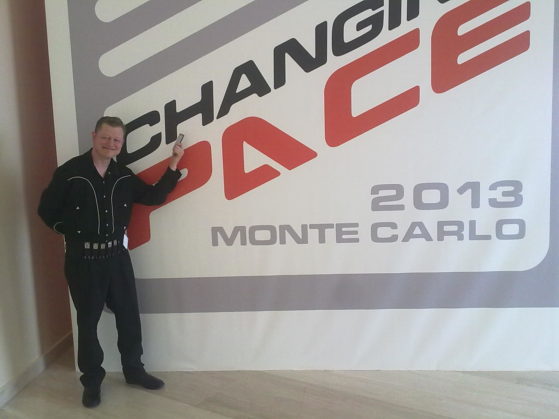 Quote
I'd like to thank you personally again for putting such a lot of energy into the event.  I thought it was great fun, and it was a delight to see how much people moved out of their comfort zones to take active part.  A couple of other execs heard about it and are interested. I'm not surprised to see so many positive comments. I think the Harmonica workshop was both a big surprise for the team and a really good fun event. John Clift Disney IT, The Walt Disney Company, Europe, Middle East & Africa

Disney Testimonials 
Excellent fun and it certainly satisfied the Sphere of Success goal of adding light heartedness to the workplace!
I can still hear the buzzing in my ear!!
Great fun, thanks for including it.
Was a really good to spend some fun activity. Excellent for team bonding!
It was a lot of fun – I really enjoyed it
Best team activity I've been on in a long time
Was terrific. Gives everyone something to talk about that is not work. Also did not require anyone to be put on the spot which is good for introverted people who would be uncomfortable with it.
The 90 minutes went too quickly! It would have been nice to have had the music sheets for the famous songs that he played. I'll send a separate note to him. Looking forward to playing more!
Excellent team activity which anyone and everyone can take part in, I thought it was an excellent session.
Inspirational. I learnt the blues!! In an hour!
Excellent way of having a team building session
Good fun – level was just right. Kept it to a big group so that people did not feel self conscious. Very enjoyable
Most fun I have ever had at a team building activity – ever. Thank you!
It was good to learn how to play the instrument, and be able to play basic bits of music
Very interesting experience – liked it very much. Excellent for team bonding!!
Great fun, as well as invigorating.
Very fun, even for someone not musically orientated
Great fun to be had with something in your mouth!
Thanks for the pleasure!
If someone had told me what we were doing I would have been apprehensive. It was a nice surprise to know that in an hour I could get some fundamentals
Excellent introduction to the harmonica
Excellent, loved it
V.v talented guy! Brilliant!