Steve regularly teaches in-depth harmonica workshops throughout the UK and Europe. Generally the workshop admission is a nominal fee for the value of the training he provides, and he makes harmonicas (Lee Oskar Harmonicas, Major Diatonic – Key of C) available at a reduced cost at his events. For more information on where to catch up with Steve at a workshop near you, please see the upcoming events below.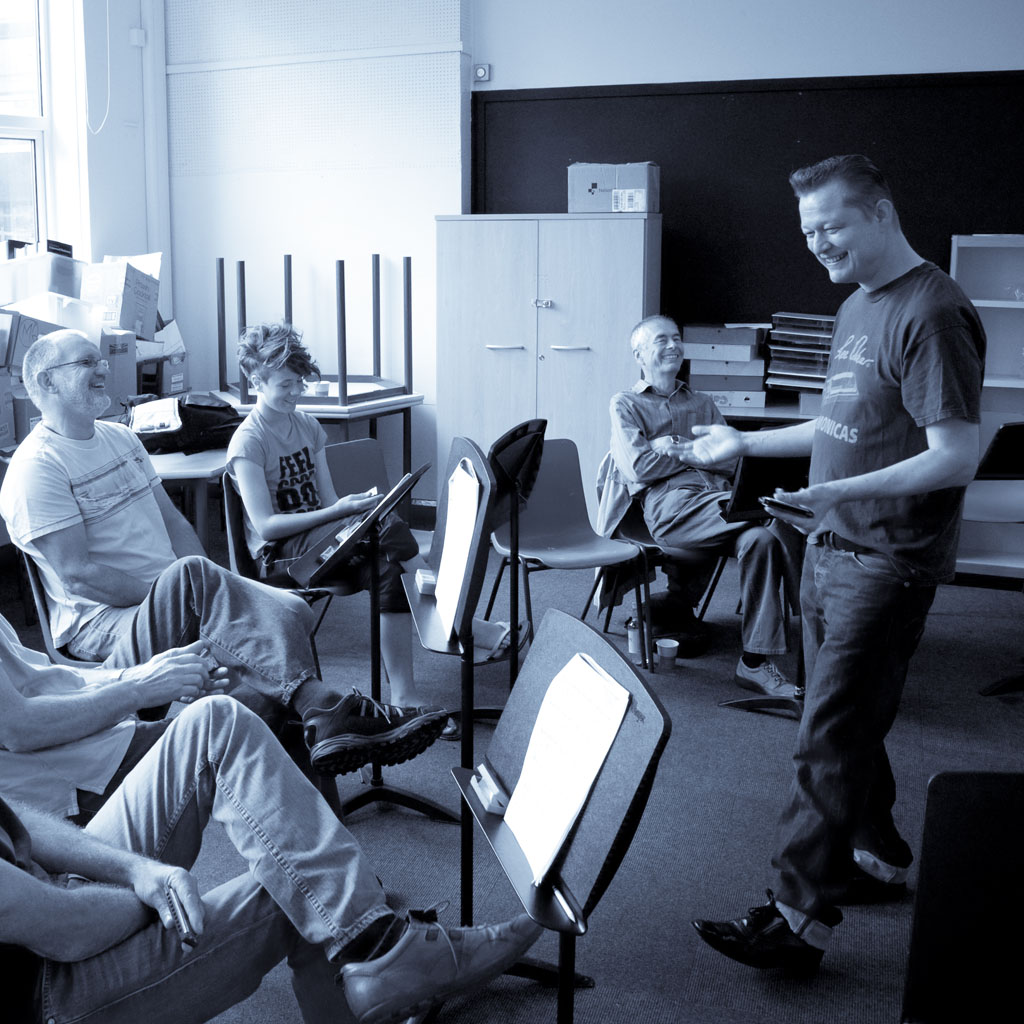 Check out what others have to say
Steve Lockwood has been actively teaching harmonica for years, and his tried-and-true 'Cambridge Harmonica Method' is sure to have you eager to learn as much as you can about this timeless, classic and powerful instrument. The Harmonica is incredibly versatile, and can be used in so many genres of music. The options are endless! Steve can work with you, in-depth to quickly learn the proper techniques so that you can fully explore the harmonica in a relaxed and cohesive way.
Have a look at what Steve's students have to say about his unique and dynamic teaching method. For more about Steve Lockwood's history and background, Learn More About the Teacher.
Watch a group workshop, there are mostly beginners in this group and over 3 1/2 hours they tried 13 songs in a relaxed environment.